When you are looking for a Log Mantel, modern or rustic, maybe a big 'Glue-up' banquet or custom conference table, or just about any variety of Modern-Rustic Interior Decor, Colorado Springs Sawmill now has a new surface planer working for you, right here in our cut-to-order workshop.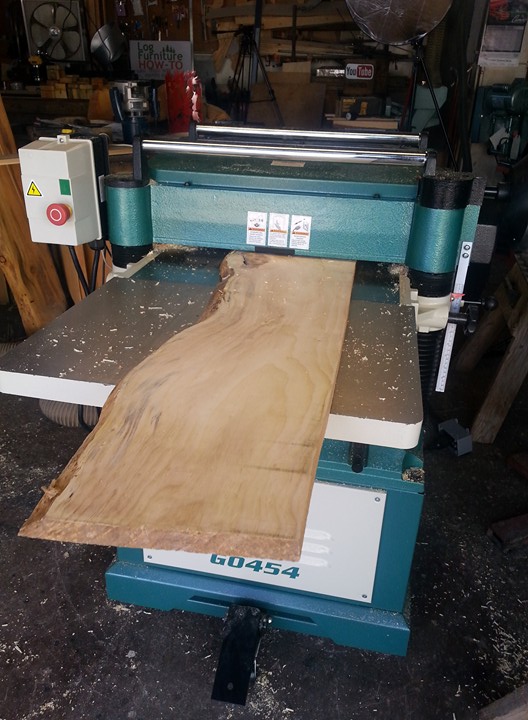 Here at Colorado Springs Sawmill we harvest logs from recent wildfires turning them into one-of-a-kind family heirlooms. We also work with local Colorado Springs Tree Cutters to turn your dead, dying, or diseased trees into something special you can cherish a lifetime.
Big Wood
And when you have truck loads of big timber at your disposal you need big tools to cut custom milled lumber. This is why we have recently purchased our new 20″ portable surface planer. To plane big wood and make useful and pretty things utilizing our local resources.
A Fine Machine
Our new surface planer is a fine woodworking machine designed to remove precise increments of wood fiber, trimming boards in a consistent thickness throughout their entire length, leaving them perfectly smooth and flat on both surfaces.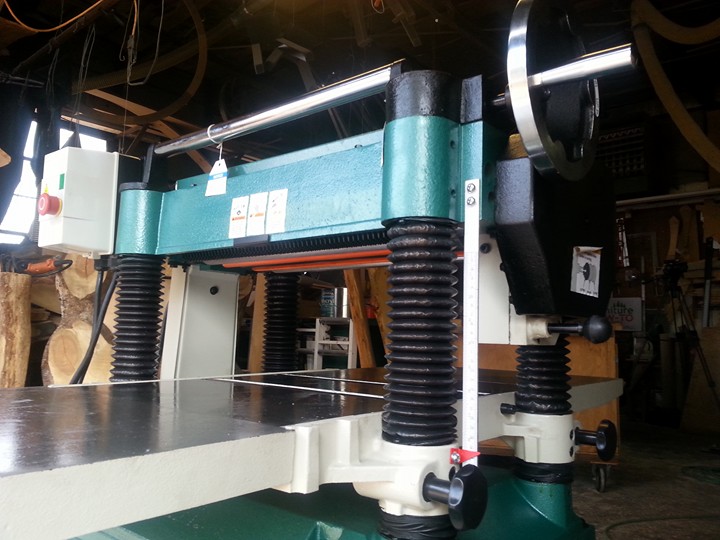 The Numbers
This tool allows us to plane timbers as wide as 20″, from thinner than one quarter of an inch up to 9″ thick.
It is the ideal tool for planing rustic log fireplace mantels, live edge wooden shelving, and large timbers to be joined together for all sorts of banquet and conference tables, bar and counter tops, as well as decorative log wall treatments. It's perfect for custom milled lumber.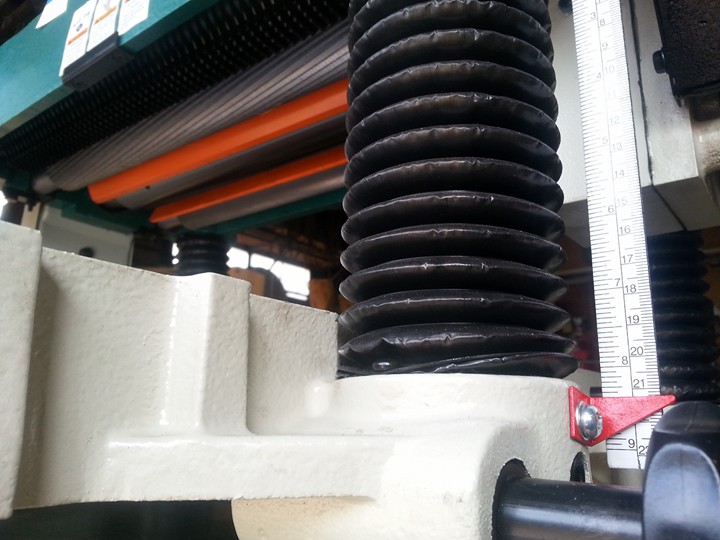 Colorado Springs Sawmill is not a commercial "logging operation" or a retail "lumber yard". We do not stock, store or sell dimensional cut lumber. We custom cut-to-order and mill locally harvested trees for decorative and artistic purposes.
For more information about our custom milled lumber, decorative and artistic milling services call: 719-428-5029