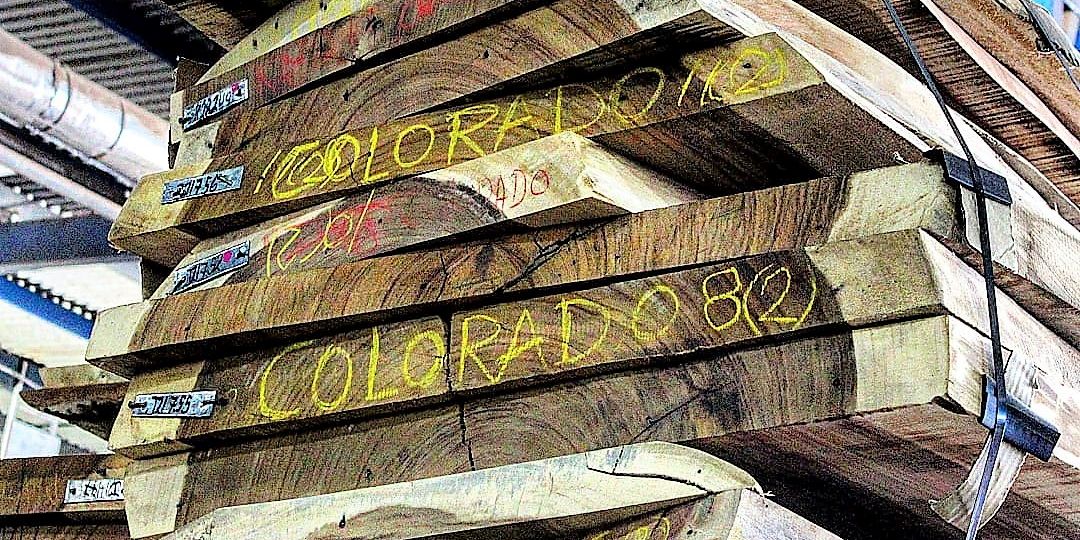 Woodworking requires good wood. For woodworkers, if there is no wood, there is no work. That's why, here at Colorado Springs Sawmill @ Penrose, we got wood. Real woodworking wood for real woodworkers…and beginners alike!
Colorado Softwoods
Colorado has many beautiful species of softwoods to choose from and work with. Some examples of these species include: Bristlecone Pine, Douglas-fir, Engelmann Spruce, Limber Pine, Lodgepole Pine, Piñon Pine, Ponderosa Pine, Quaking Aspen, Rocky Mountain Juniper, Subalpine Fir, and of course our state tree, the Colorado Blue Spruce.
Softwood derived from conifers are more readily available here in Colorado. This leads to a lower cost than most hardwoods.
Softwood is more flexible, lighter in weight and much less durable than most hardwoods. Colorado softwoods are frequently used for decorative interior trim and moldings, a variety construction framing material, and generating sheet goods such as plywood and fiberboard, as well as many forms of Mountain Rustic Furniture and cabin decor.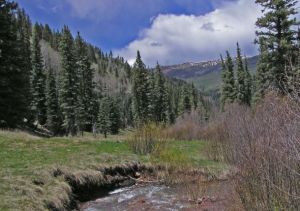 Variety's the very spice of life, That gives it all its flavor. ~William Cowper
Central American Hardwoods
Our Hardwoods are ecologically harvested from broad-leaved trees in San Jose, Costa Rica. These trees tend to be slower growing and are usually more dense than softwoods. As a result of their condensed and more complex structure, hardwoods generally offer a far superior level of strength and durability for long lasting fine furniture and top-quality home décor items such as; dining tables, countertops, bar-tops, floating shelves, custom stair treads, bathroom vanities, and much more.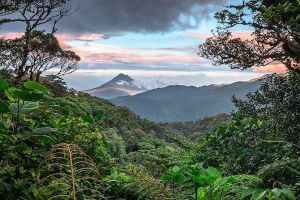 When it comes to top quality, hand-made furnishings and fine home décor, our imported hardwood slabs and crosscuts are the ideal option for lifelong lasting natural beauty.
Watch We Got Wood and see for yourself.

We Got Wood!
Our imported hardwood species include:
PAROTA (guanacaste) – National tree of Costa Rica – Moderately light, very durable.
Parota's structural characteristics are similar to that of redwood. It is not as hard and dense as most tropical woods go. It's much softer and lighter in weight. Parota is an easy woodworking wood to work with using hand and machine tools. Tear out may be common during planing, and fuzzy surfaces may be seen after machining, especially on quarter-sawn surfaces. Parota has a tight grain, glues and takes finishes well.
TEMPISQUE
Costa Rican natives named this tree Tempisque, or Yellow Dante which means: the one that takes care of the shores of the rivers.  Tempisque is often used  because it's diameter is huge and the wood is extremely hard making it ideal for large banquet and conference tables.
Tempisque is a very heavy hardwood, with great natural resistance, strength, and high durability.
NISPERO CHICLE
or Nispero, is a long-lived, evergreen tree native to southern Mexico, South and Central America as well as the Caribbean. Also known as Bullet wood, it is heavy, durable, and moderately resistant to wood boring insects as well as rot. This wood produces good results with both hand and machine tools, though it does exhibit an above-average dulling effect on sawblades, knifes and other cutters. While it responds well to steam-bending, it can pose challenges in gluing due to high density and oil content.
JAVILLO/JOBILLO –
also known as possumwood, this unusual species has a dark orangish-red cast to the heartwood and it streaked with dark brown to black tiger stripes. Jobillo has a fine uniform texture with good luster, interlocked wavy grain which tends to darken with age. Caution, Javillo sawdust can cause slight irritation.
QUEBRACHO
Quebracho wood is one of the hardest woods known, at least according to the Janka Scale. Just below the Australian bull oak. The name Quebracho comes from the word "Axe Breaker". This wood is heavy, extremely durable. It finishes smoothly and takes a high natural polish or wax finish.
MONKEY POD/CENICERO (Albizia Saman)
The Monkey Pod Tree, also known as Raintree, Suar, and Mimosa, is a hardwood tree native to Central and South America. Moderately heavy, very durable and attractive, Monkey Pod is easy to work with both hand and machine tools. The tight interlocked grain may result in fuzzy or torn edges during planing operations. This beautiful tropical hardwood glues and finishes well.
TIGER WOOD/RON RON (Gonçalo Alves)
It is sometimes referred to as tigerwood—a name that underscores this woodworking wood's often dramatic and contrasting color scheme. Much like Rosewood, the sapwood is very light in color, the heartwood is a somber brown, with dark streaks that give it a unique look which only deepens with exposure and age and even the plainer-looking wood has a natural luster. Tiger wood is extremely heavy, highly resistant and naturally durable, making it a perfect choice for high quality home furnishings.
JATOBA/GUAPINOL (Hymenaea courbaril)
Jatoba heartwood is salmon to orange brown when freshly cut and becomes russet to reddish brown when seasoned, often marked with dark streaks. The sapwood is usually wide with a white, pinkish or grey color. Texture is medium to rather coarse; grain mostly interlocked; golden luster. Excessively heavy, high durability and resistance, Jatoba can be difficult to work with on account of its density and hardness, and has a moderate blunting effect on tool cutters. Jatoba also tends to be difficult to plane without tearout due to its interlocking grain. However, Jatoba glues, stains, turns, and finishes well, and also responds well to steam-bending.
CATIVO (Prioria copaifera)
is one of the few tropical American species that occur in abundance and often in nearly pure stands. Commercial stands are found in Nicaragua, Costa Rica, Panama, and Colombia. Moderately lightweight wood, Cativo is dimensionally stable, equal to that of true mahogany. Cativo is widely used for furniture and cabinet parts, lumber core for plywood, picture frames, edge banding for doors, joinery, and millwork.
DRAGON WOOD/SURA (Terminalia oblonga)
Sura or Dragonwood is an extremely heavy woodworking wood found from Honduras to the Amazon in South American. The term "dragonwood" comes from the patterns within the dense wood. The sapwood is yellow and gray, while browns and grays make up the darker heartwood with bands are brown, and shades of green. Worm holes may be present and require epoxy filling. This wood can be used in everything from general construction to fine furniture. It is easy to turn and finishes well.