When you want Custom Signs – Made to Order, and you live anywhere in Colorado Springs or the surrounding Pikes Peak Region, you have got to take time and consider our locally hand-crafted wildfire wooden signage.
Handmade signs used to be the only kind of signs around. In today's fast paced, high-tech modern world, a real hand-crafted sign is hard to find. We take time to mill your sign exactly the way you want it.
All Kinds of Custom Signs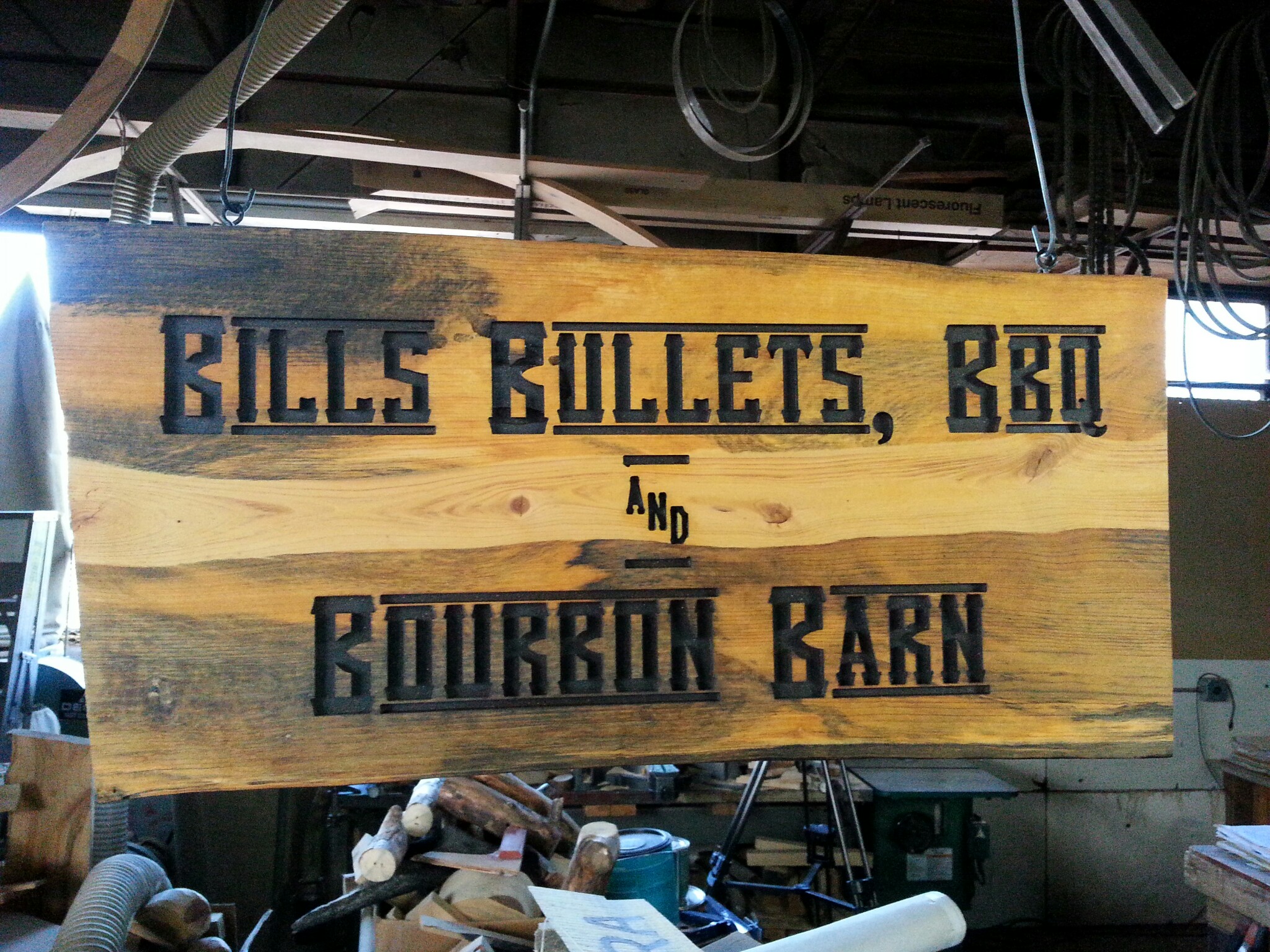 We make signs of all shapes and all sizes.
We specialize is Rustic Western signs made from wood we harvest right here from our local wildfires. We can hand carve your new sign or we also have the ability to perfectly and precisely replicate just about any logo, crest, or monogram with our new X-Carve CNC carving machine.
Watch Custom Signs – Made to Order

Lighted Signs, Painted Signs, Wooden Signs and More!
Click the image below to learn more about the X-Carve by Inventables in this article at www.LogFurnitureHowTo.com/X-Carve
Contact us with your dimensions, artwork or basic ideas and we will work together with you to create exactly what you are looking for.
CALL: 719-428-5029